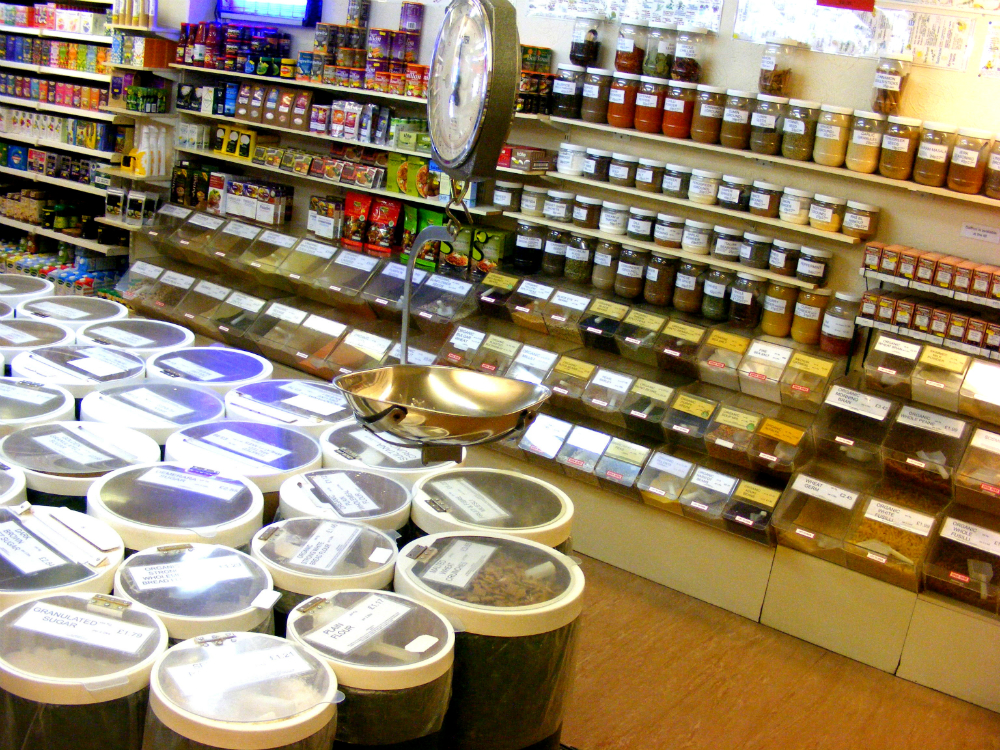 Scoopaway offers a wide variety foods, household and health care products to support a healthy lifestyle.  Many of our products are available in "scoop" form so you can purchase as little or as much as you like.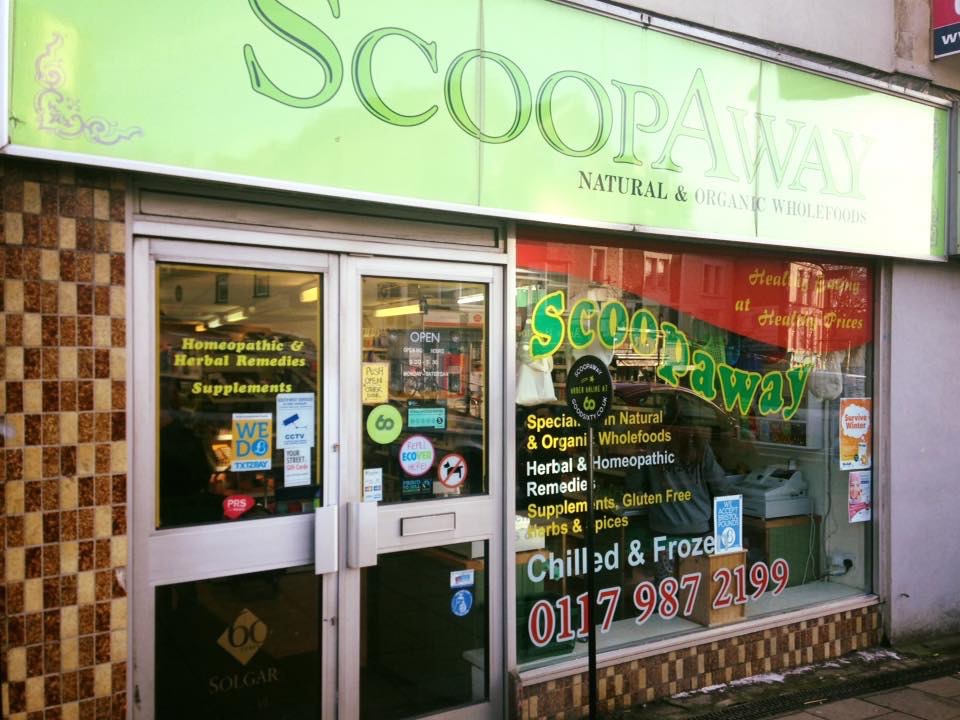 Shopfront at 113 Gloucester Road
Here are a few more photos from inside the shop: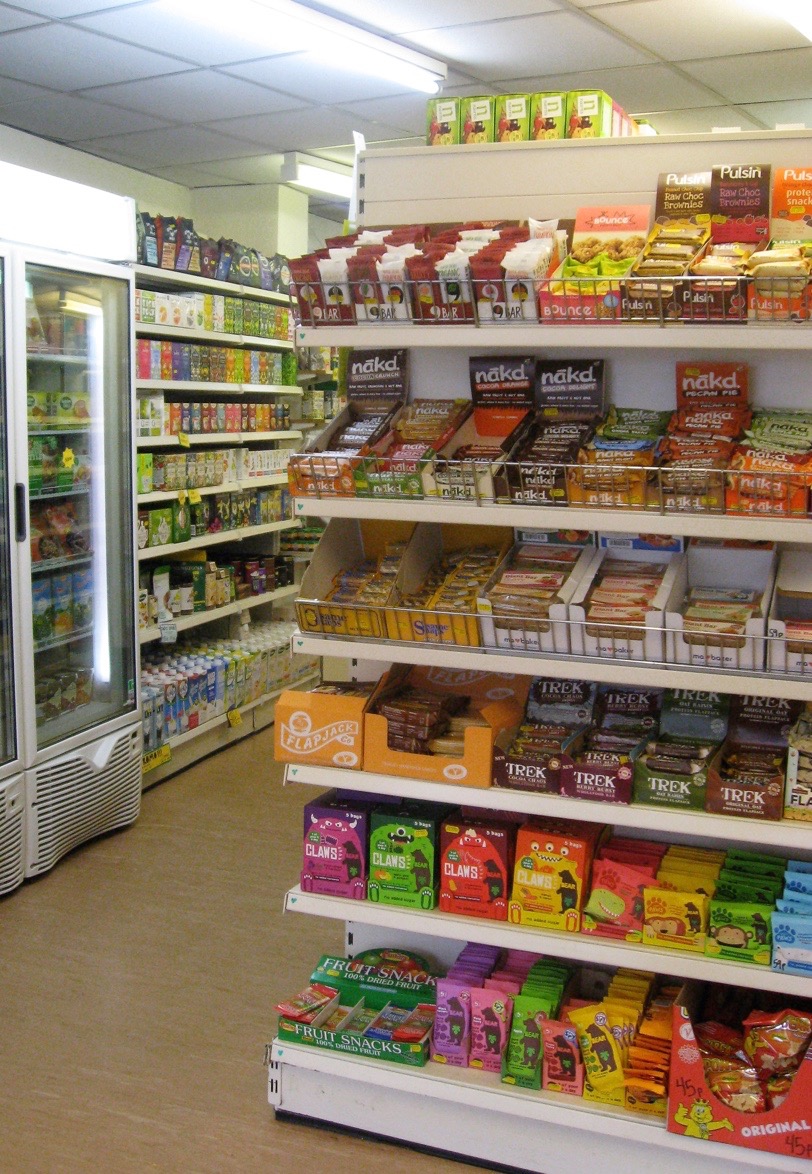 Plenty of options for a quick, healthy snack just near the fridge and freezer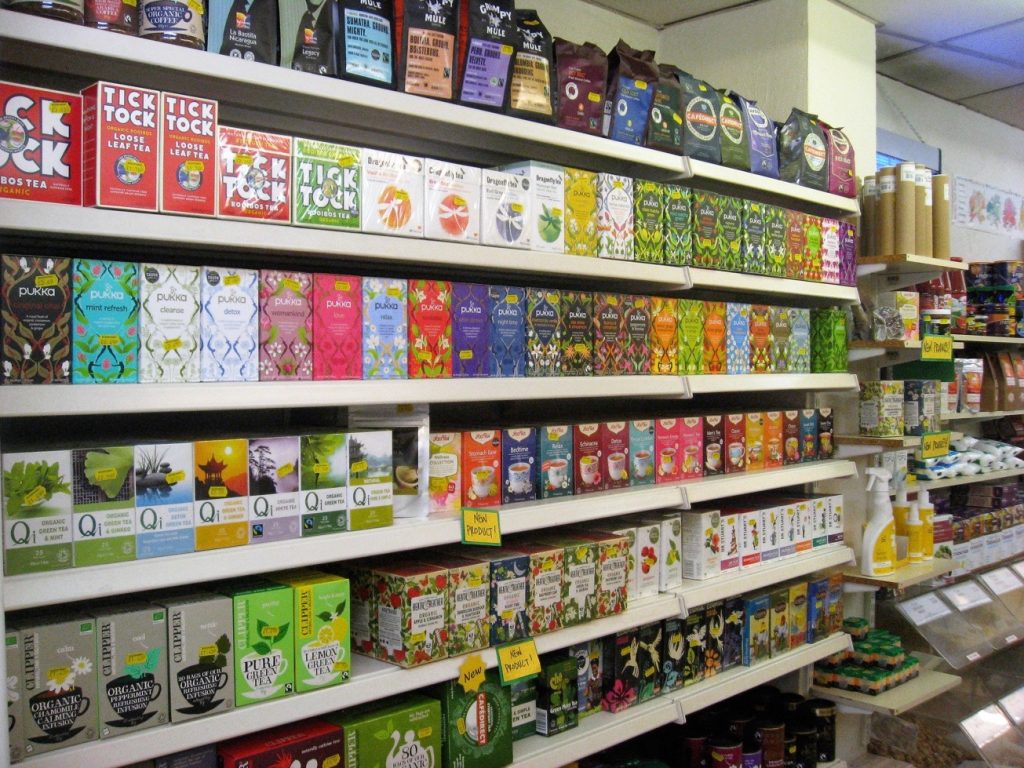 Our massive tea selection is always growing!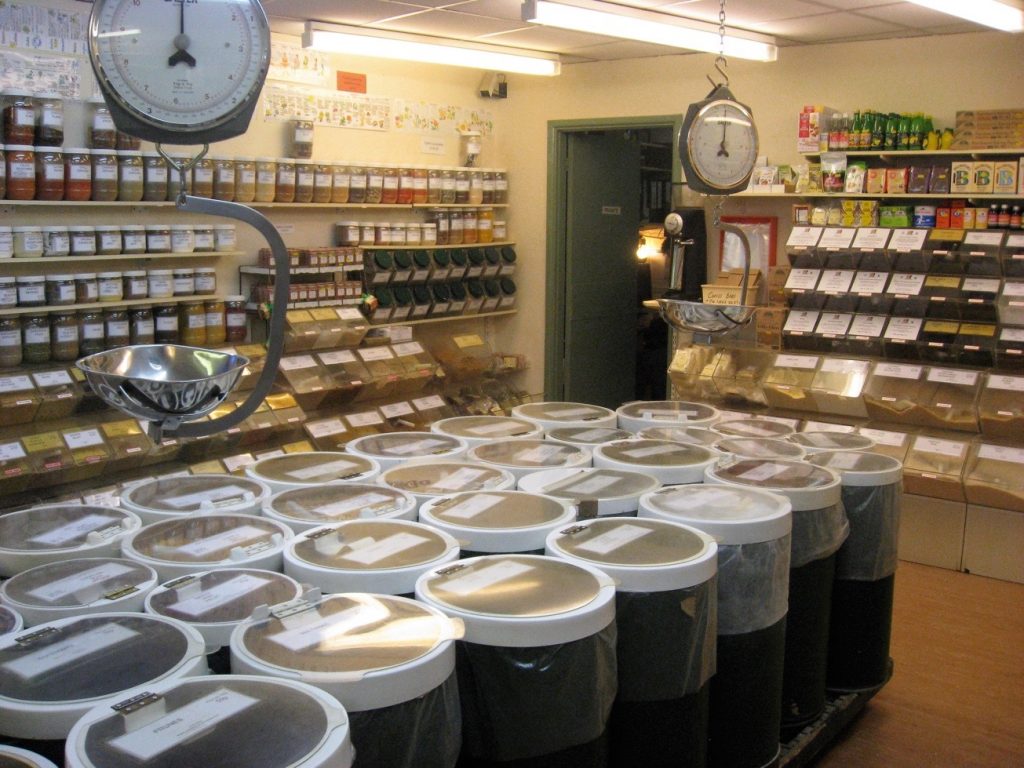 We have over 300 "scoop" items to choose from: Spices, pulses, grains, cereals, sugars, rices, dried fruit, and even local freshly roasted coffee!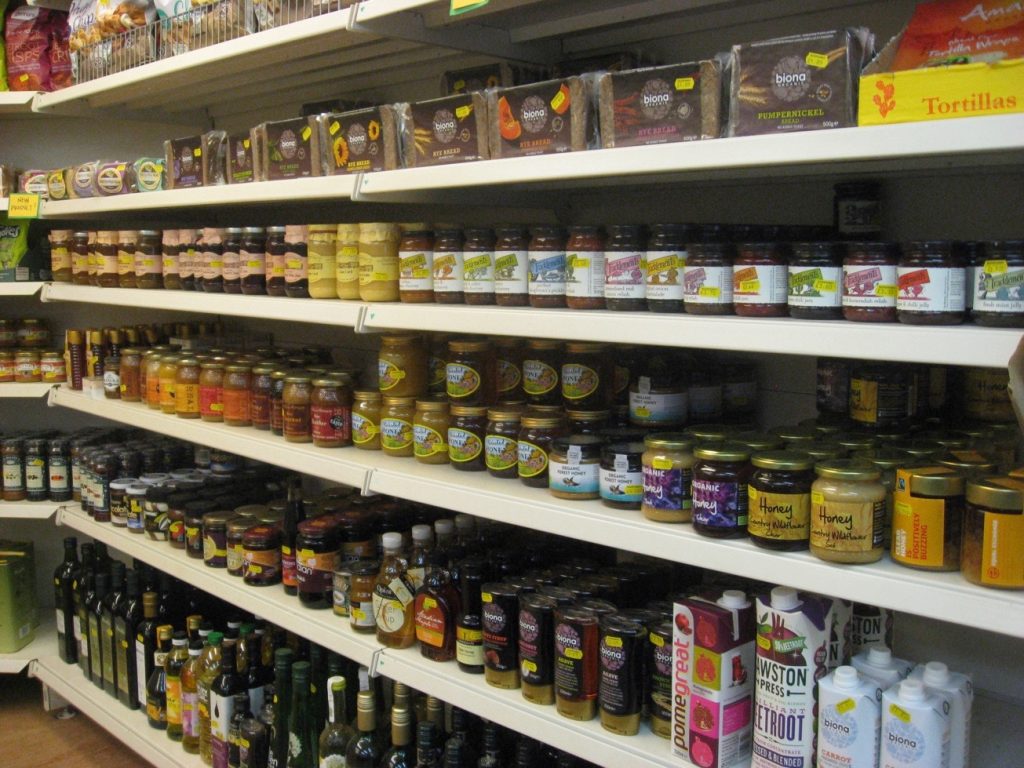 More cooking supplies, jams, spreads, cereals and honey galore!